Hello, and thank you for choosing us! Take a look around our site, and see where our locations are to serve you, or click to shop now!
Currently we allow placing orders online from the convenience of your home and WE WILL CONTACT YOU when your order is ready for pick up! We hope you enjoy your shopping experience, and please make it a point to stop by one of our convenient retail locations – we would love to see you.​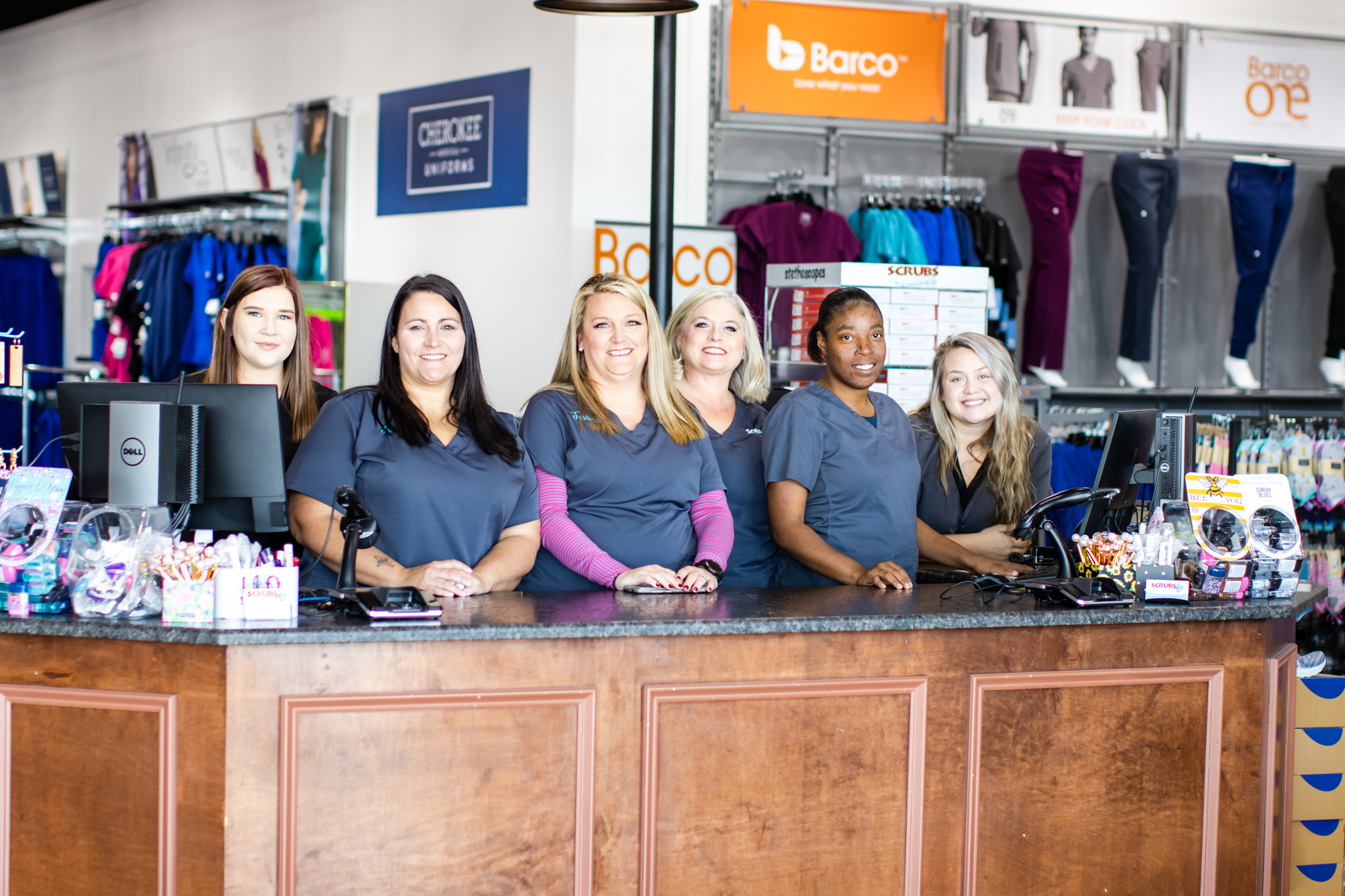 We Love Working with Large Groups & Custom Scrubs Orders! We'll Keep Your Office Looking Great! We Have Current Relationships with Major Medical Groups, Physician Groups & Local Practices.
Our Most Favorite Collections
Our Most Favorite Collections
We do custom embroidery in-house to maintain quality control and very quick turnaround. Though we specialize in groups and medical uniforms, we often embroider items such as bags, backpacks, and much more!
Have questions about custom embroidery? Email us here.
Connect With Us on Facebook
NEED NEW SHOES?
WE'VE GOT YOU COVERED WITH DANSKO, KLOGS, ASICS & MORE!
We have tons of sizes, styles and options in stock, and all of them are sure to make you look great while supporting your long days!

The Grey's Anatomy Spandex Stretch scrubs collection are a new line from Barco that makes the Grey's Anatomy scrubs even more versatile and flexible than ever before. The collection features unrivaled comfort and ease of movement to enhance performance throughout long, demanding shifts, with modern styling that's gently contoured to flatter every single body.